This product is currently only available in Dutch
ORGANIZER NOT INCLUDED
With this Dolphin Health Tracker filling, you can maintain your health in an easy and fun way. You can plan your eating and fitness routine on a weekly and monthly basis and thus work well on your health.
The planner is printed on 120 grams paper, so that you can easily write with markers, without this being printed on the back of the page.
The planner consists of:
- 12 pages full color instructions
- 1 page front sheet
- 24 pages Monthly Fitness Tracker for 12 months
- 104 pages Weekly Food & Fitness Planner for 52 weeks
- 12 pages extra Holiday Planner to organize 3 trips
- 24 pages bullet journal.
- 1 page 'Share your experience with others'
Organizer not included.
This variant is designed for a ring binder, but we also have a notebook variant (number XXXX-XXP). We also have a special motivation planner (number XXXX-XX)
We have made the planner undated, so that you can start at any time of the year. You can sometimes skip a few weeks, and just move on when you are ready.
You can immediately get started with the planner and see how easy it is to use.
How to use the Dolphin Health Tracker
Countless researches find that dieting or improving your fitness routine is two to four times more effective if you keep a food-or lifestyle diary.

Health-apps are handy. But if you write it down yourself on paper, it is easier to stay on course, and you will achieve better results and a healthier life.

The Dolphin fitness planner has everything you need to track your health and food. You do not have to fill in every detail, only what is important for your health-schedule.
The monthly planner starts with your measurements: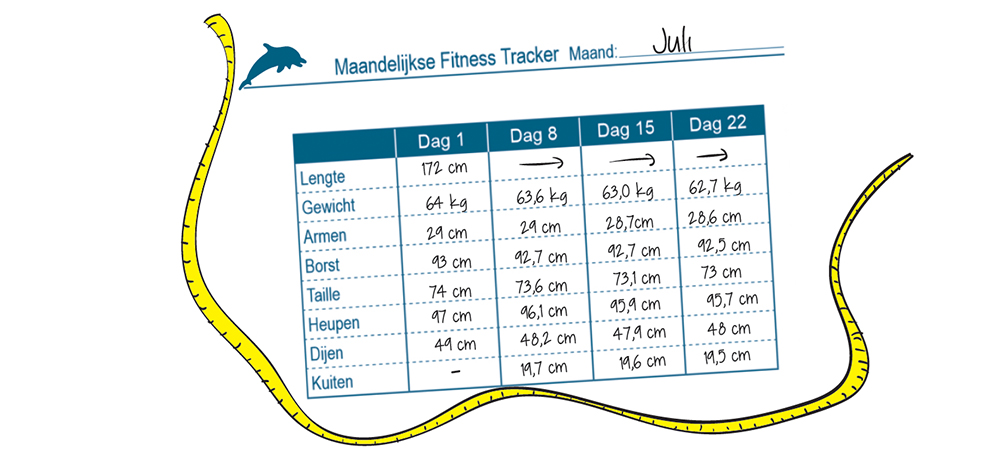 Fitness routine and diet to follow:

Goals and tips:

The monthly fitness tracker for your essential per day, specified in
Exercises – Food summary – Water intake - Weight

In the weekly planner, you can track your food intake in detail.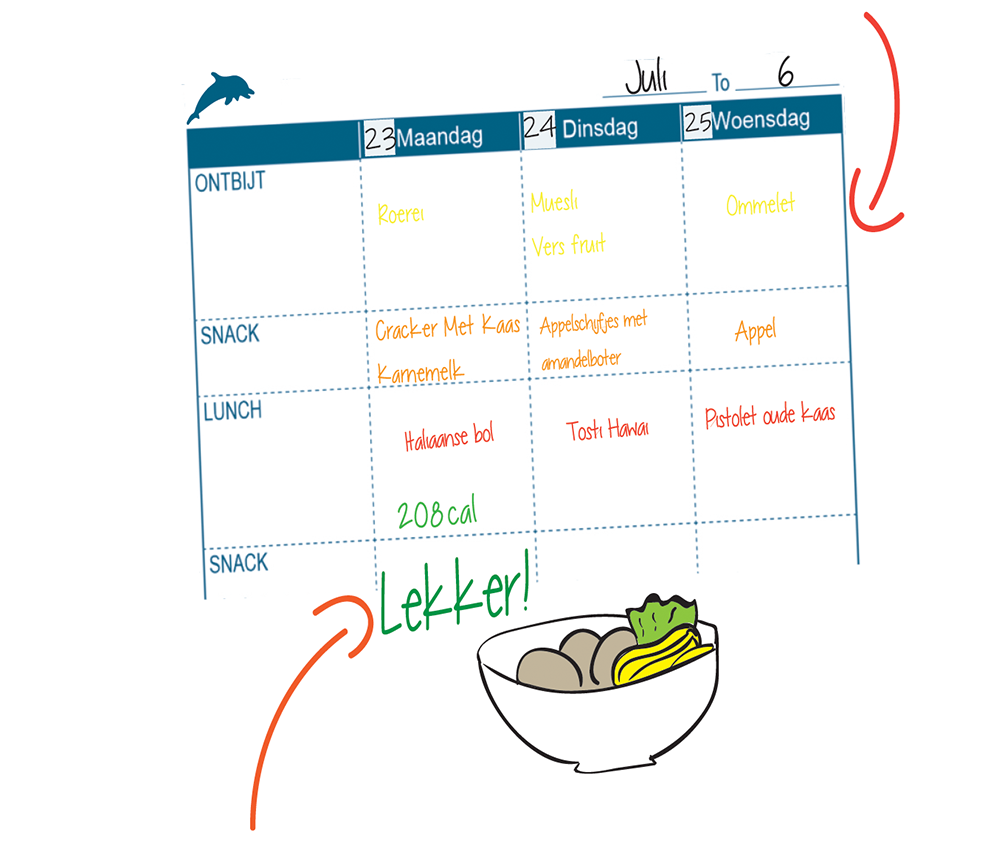 In case you like to track your calories per meal, there is plenty of room to record it on a meal-basis. Each day has room for three meals and three snack-moments. Eating less, but in regular intervals helps you to lose weight healthily.
At the fitness-box, you summarize your fitness activities of that day.

The bottom part of the page helps you in buying healthy products and preparing your meals.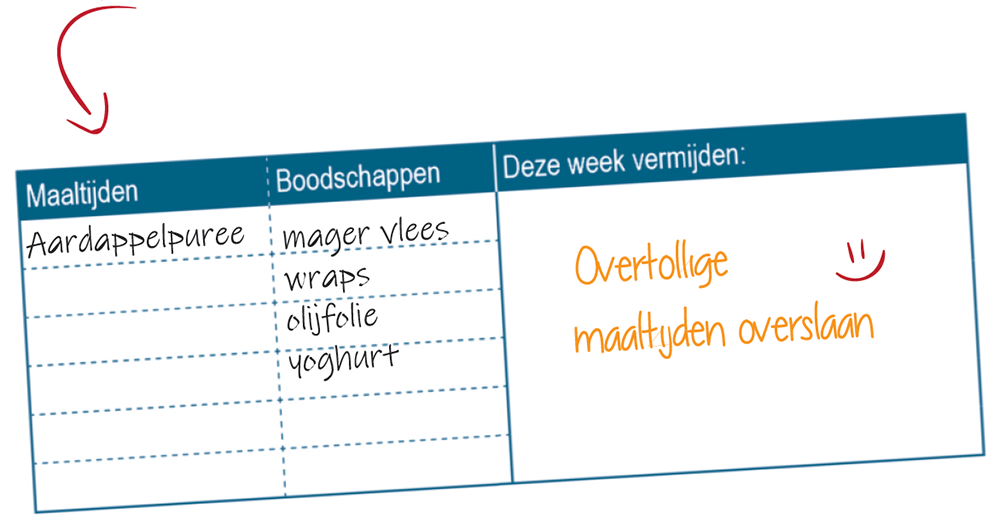 Enjoy life & live healthy with the Dolphin Health Tracker.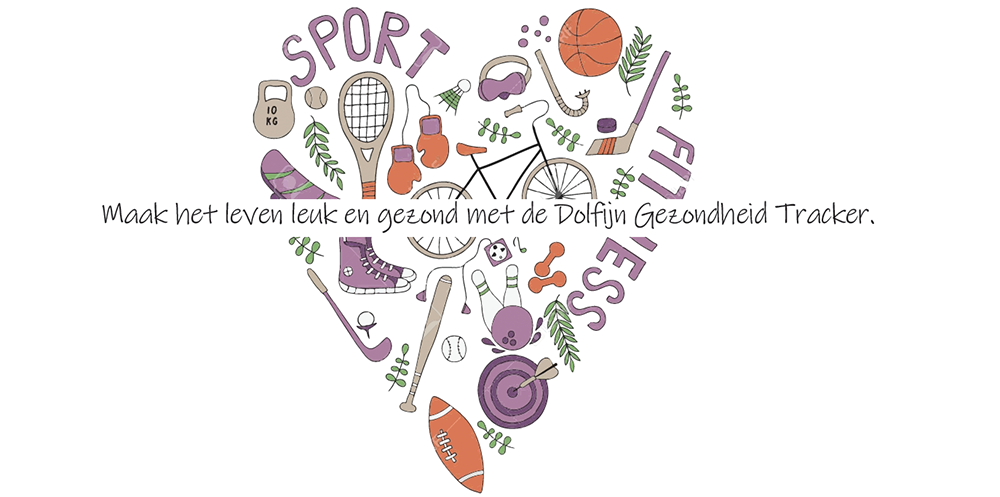 How to use the Holiday Planner
Holidays are fun. With the Dolphin Holiday Planner, the fun already starts with your preparations, and you make sure you get the maximum from your holidays.

The holiday planner consists of 2 pages. You can start of course with the destination, the days of travel and the dates. If you are not sure, use a pencil so that you can erase any entry easily.

Holidays always seem more expensive as planned. With a balanced budget, you will not have unexpected disappointments.
The Dolphin Planner breaks up your expenses in 3 parts; Basics, Food and Drink & Entertainment. Usually, most of the money will go into the basics, because it includes the trip and the hotel.



Next, to the budget-column, there is an extra column for your actual expenses. Not everybody will use this because you do not want to do 'accounting' on your holidays.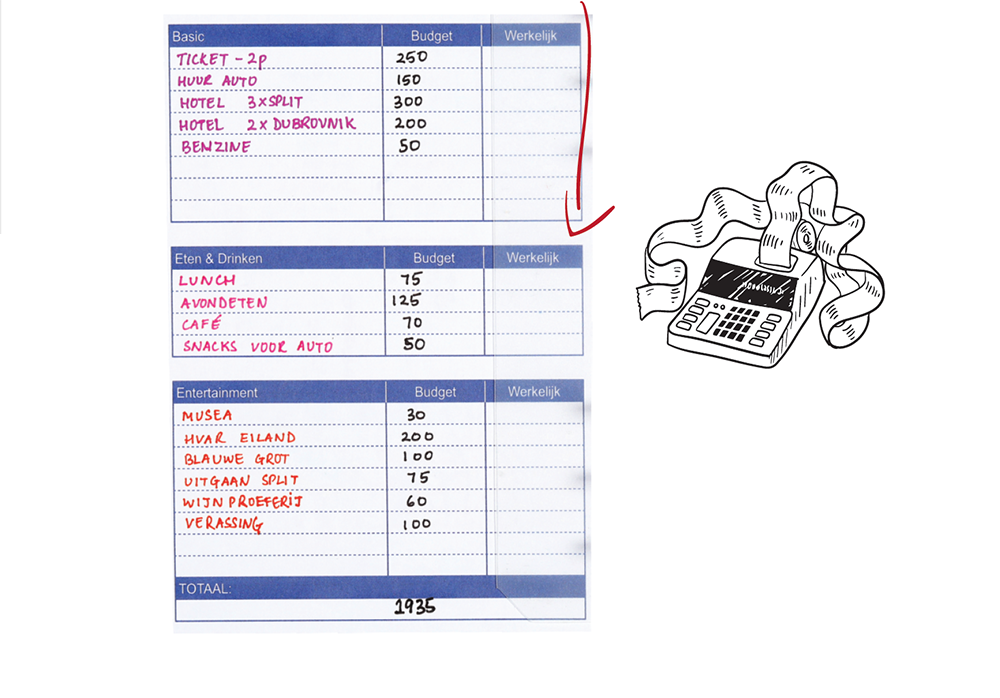 Most people that do last minute unplanned packing forget a few items. If you make a list of things you want to take with you, it is effortless to tick the boxes, while packing your bag. You can leave on a relaxed holiday, and you do not have to buy essentials at the destination for a higher price from a brand you do not know.

The bottom part of the right page is the most fun. You can make a list of things you want to do or visit. Then there are the restaurants you want to attend. And there is a handy place for the local apps. Depending on your interest, thousands of applications are available to help you to get the most from your holiday.
On the backside are two pages with pullet points pages for making extra notes. In case you only want to take your holiday-planner with you, just take them out, and you leave your planner home.